Back
The Best Mountain Climbs in the UK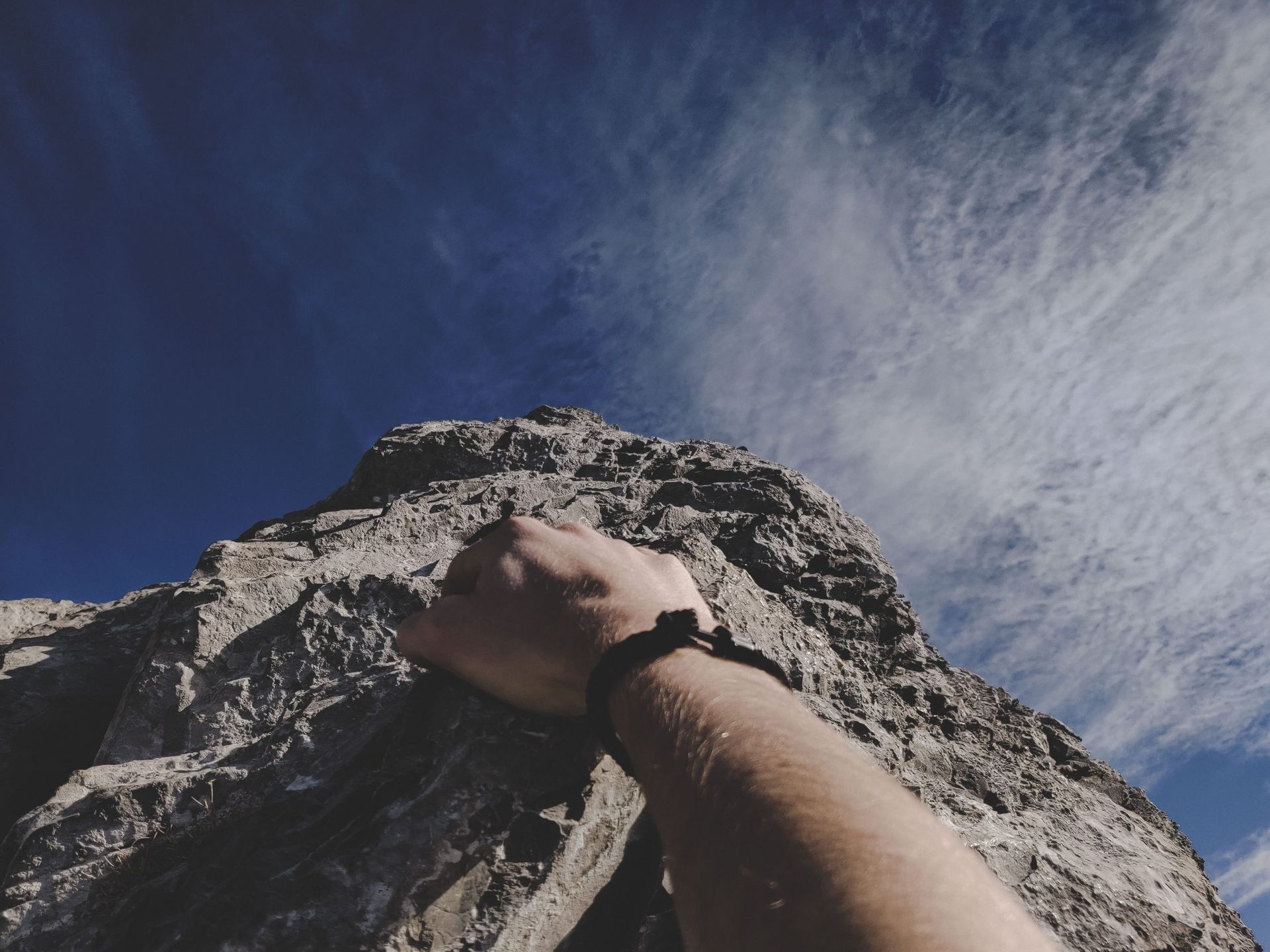 Break out the hiking boots and get your rucksacks ready, we have an adventure for you. Ever since humans have learned to walk, we have been natural-born explorers. Whether it's wandering through forests and rolling countryside or diving deep into the ocean, we can't seem to get enough of pushing our limits.
Of all of these, scaling mountains is up there as one of the greatest challenges. If you're an ambitious climber, it is probably best to start off small before you book your flights to the Himalayas to take on Everest. Luckily, the UK is home to some great mountain ranges.
Using the Versaclimber to train for mountain climbing
Before taking on these peaks, it is important to understand what you're getting into. The Versaclimber is the perfect machine to build your stamina and strength, designed perfectly to assist you in the true climbing style. Many celebrities and sports legends have used the machine to prepare them for climbs in the past, including personal trainer Neil Rhodes who ran across two mountain ranges and said the Versaclimber "Is so versatile that I look at it as one of the most valuable tools in any training regime".
Let's take a look at what five UK mountains you can conquer with the help of the Versaclimber.
SNOWDON/ YR WYDDFA
Location : Snowdonia/ Eryri National Park, Wales
Height : 1,085 meters
Approximate distance : 14.4km
Located in Eryri National Park, this Welsh legend proudly claims the title of the highest mountain in Wales and England and attracts thousands of adventurers every year. The mountain boasts six recommended routes, all marked "hard and strenuous" and take roughly around six-eight hours to complete.
For Snowdon first-timers, the most recommended route – although the longest – is the Llanberis Path as it offers a gradual climb up the summit where you will experience terrific views of Snowdonia, Anglesey, Pembrokeshire and even Ireland.
SCAFELL PIKE 
Location : Lake District National Park, England 
Height : 978 meters
 Approximate distance : 11.5km
Located in the picturesque Lake District National Park, Scafell Pike is famous for its panoramic views of Wales, Scotland and Ireland thanks to being the highest point in a 100-mile radius. The mountain provides something for all types of explorers, with leisurely walks for weekend wanderers to rugged terrains for the more intrepid climbers. The mountain is also home to the highest standing water in the UK, known as Broad Crag Tarn, just a quarter mile from the summit.
"I find the Versaclimber absolutely superb. I use it every other day at home as part of my training schedule."
Sir Ranulph Fiennes, first person to visit both North & South poles – climbed Everest at 65.
BEN NEVIS 
Location : Fort William, Scotland
Height :  1,345 meters
Approximate distance : 15.35km
While Ben Nevis may hold the title for the highest mountain in Scotland, as well as the UK's tallest mountain, you'll be surprised to hear it isn't known as the toughest in comparison to its neighbours. Unlike other mountains in the UK, this mountain should only be hiked from June to September to avoid extreme weather conditions and heavy snow disruptions
If you're looking for something other than hiking, Ben Nevis also offers rock climbing and ice climbing!
PEN Y FAN 
Location : Brecon Beacon National Park, South Wales
Height : 886 meters
Approximate distance : 7.4km
Thanks to its safe and clear paths all the way up to the summit, Pen Y Fan is known as one of the best hikes in all of Wales. Located in Brecon Beacon National Park with its twin Corn Du, Pen Y Fan offers a gentle 4-mile hike as well as a more challenging 11 mile climb. The mountain is also commonly used to train UK Special Forces, so make sure you keep an eye out during your adventures.
"I was looking for a method of training that was closely aligned to what I was going to be faced with on the mountain and I genuinely believe the Versaclimber is it."
Phil Spencer, TV personality
"The fact that you can vary your step and pace alters the varying fitness benefits of the Versaclimber and the Versapulley, this helps when adapting to the different level of each athlete."
Neil Adams MBE, gold medal olympian in Judo, owned a Judo school for 15 years.
SLIEVE DONARD
Location : County Down, Northern Ireland
Height : 850 meters
Approximate distance : 9.5km
Finally, we come to the highest mountain in Northern Ireland – Slieve Donard. Situated in the heart of the country, the climb is extremely popular with hikers because of its stunning views of the Irish Sea and Mourne Mountains. While you're on your ascent, you will discover the Mourne Wall which crosses over 15 mountains in the range and reaches almost 20 km long.
These mountains are nature's very own masterpieces, inviting lovers of adventure and fitness to explore all they have to offer. From Scotland's mighty Ben Nevis to the beauty of Snowdon in Wales, each mountain holds its own unforgettable experience waiting for you to become a part of.
If you're looking to tackle these heights, then you should always start with a warm up on the Versaclimber. Begin your workout with three minutes of climbing, with short strides. Try and add some pace into the climb. If you're looking to strengthen your lower body ahead of an expedition, then consider holding the rails rather than the handles of the Versaclimber, as this will help to isolate the workout to your legs.
Start extending your stride but at a slower pace, and really open your arms, as if reaching for the tip of the arm. Change up your grip, by dropping your hand underneath the arm as this will hit your biceps and lats harder. Pull in tight, so your elbow gets as low as possible before pulling with your other arm. Work this for four minutes, 30 seconds on 30 seconds off.
For more on this check this workout guide.
*Exercise disclaimer
The exercises provided by Versaclimber and Versaclimber.co.uk are for entertainment purposes only, and are not to be interpreted as a recommendation for a specific treatment plan, product, or course of action.
Exercise is not without its risks, and this or any other exercise program may result in injury. They include but are not limited to: risk of injury, aggravation of a pre-existing condition, or adverse effect of over-exertion such as muscle strain, abnormal blood pressure, fainting, disorders of heartbeat, and very rare instances of heart attack.
To reduce the risk of injury, before beginning this or any exercise program, please consult a healthcare provider for appropriate exercise prescription and safety precautions. The exercise instruction and advice presented are in no way intended as a substitute for medical consultation. Versaclimber and Versaclimber.co.uk disclaims any liability from and in connection with this program. As with any exercise program, if at any point during your workout you begin to feel faint, dizzy, or have physical discomfort, you should stop immediately and consult a physician.
Back