Back
An interview with The Apprentice winner Marnie Swindells: Her partnership with Versaclimber, life after TV and plans to change the boxing world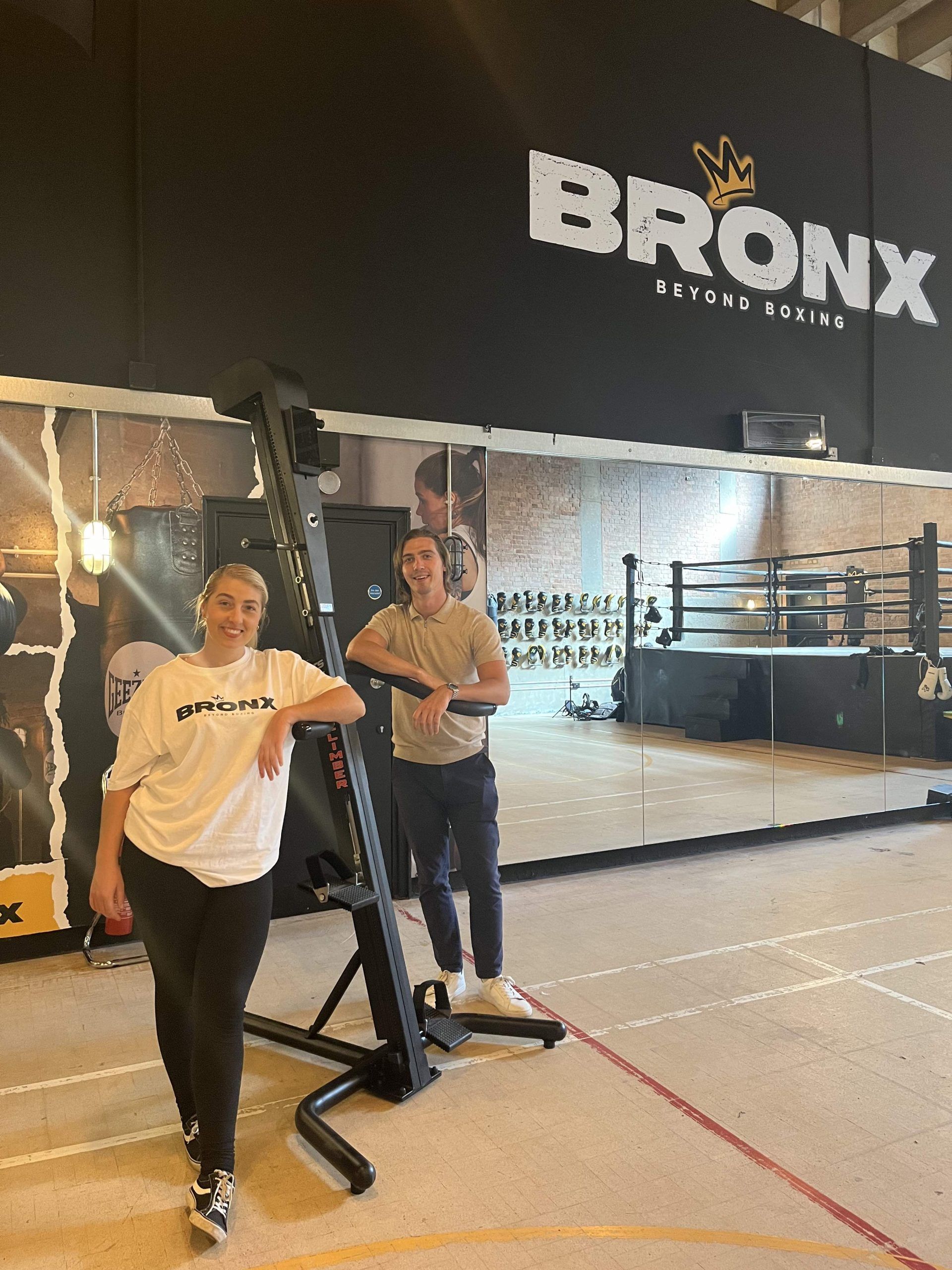 The Versaclimber has played an important role in the lives of many famous faces, from Lady Gaga and Jennifer Aniston to athletes like LeBron James and Andy Murray.
The latest star to join the Versaclimber family is entrepreneur and The Apprentice winner, Marnie Swindells. In this blog, Marnie talks to us about her venture into the boxing industry, her partnership with Versaclimber and breaking the glass ceiling.
What is The Bronx Boxing Club?
Boxing clubs are these really special places, where you'll find so many different people coming together that, normally, would never come into contact. That's the place I wanted to create; I wanted to create a home for all of those people.
Bronx is a South East London boxing gym, where everyone is welcome. We run a variety of sessions; boxing sessions and fitness sessions. It's a great place for the community.
What is the importance of having the right equipment in a space like yours?
Having the right equipment in boxing clubs is really important, and it's something that's hugely overlooked. Boxing is a really old-school sport; a lot of people are set in their ways, using traditional methods of training, and the reality is that a lot of boxing clubs are really underfunded at a grass-roots level.
So, having the Versaclimber TS as part of our gym gives us the opportunity to level-up, set ourselves apart and be able to offer our fighters something that, ultimately, a lot of boxing gyms won't have.
When did you first hear about the Versaclimber?
The Versaclimber has been on my radar for many years. I've been in the sport for a long time, as a boxer, as a coach and also as a promoter, and throughout that period of about 10 years, I've been seeing the name more and more.
I've been seeing some really big, talented fighters in the sport using it, like Tal Singh and Anthony Ogogo, and former boxers, Ant Croller and David Haye, and wondering, really, what all the hype is about? Why is this machine capturing everyone's attention?
Tell me about the qualities of the Versaclimber and what attracted you to it?
One of the major benefits of having the Versaclimber at Bronx is being able to offer our fighters, and our members, the opportunity to have the same access to cardio, without the high-impact nature and experience they often have running on the road, running on a treadmill or being on a cross-trainer. This is a really low-impact alternative.
These are huge benefits, especially when you consider a fighter's schedule – two training sessions a day, and all the rest of it – it's really important to be able to pull back, while still getting the same output.
How does it feel to use?
It's so unlike anything else you experience in the gym. It really does get everything going; I can feel it in my legs, bum and in the lungs. It really is full-body.
It's going to be a great way for fighters, and members of the public, to really enhance their cardio in a unique, versatile way.
Talk to us about life post-Apprentice
I have to thank the show for giving me so much exposure, and a platform to not only showcase Bronx, the business and myself, but also boxing.
As I've said, boxing – and funding for boxing – often gets overlooked. I hope that, through the profile I've built on the show and through the credentials our team at Bronx have under their belt, that we can change that perception of boxing for good.
What advice would you give other female entrepreneurs looking to set up a business in the typically male-dominated boxing industry?
My advice to any future female entrepreneurs or hopeful business owners, would be to knock down every door in your way.
You cannot let barriers that will naturally be there, obstacles that you'll face, stand in your way.
I think if you go into situations with conviction, with presence, then people will stand up and listen. It's got me this far.
You can follow Marnie over on her Instagram, or follow the Bronx Gym. Find out more about the Versaclimber on our social media @VersaclimberUK.
Back